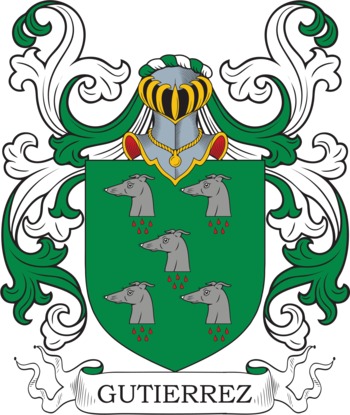 Get this crest printed on...
Gutierrez Family History
This is a well recorded and popular surname in Spain. It is one of a group which were originally Germanic, and in this respect it could be said to date back to the 5th century a.d. At this time the Roman Empire who held Spain, was in a state of collapse, and into this vacuum came the German tribes known as the Goths, Huns and Vizigoths. This surname in Spain owes its origins to the Vizigoths. It derives from an ancient personal name 'Gunthair', the later German Gunther, and meaning 'Battle-sword'.