Our in-person family gatherings
Ireland's President Higgins family message
Our TEDx talk about family gatherings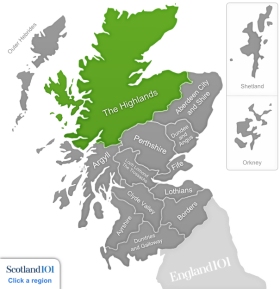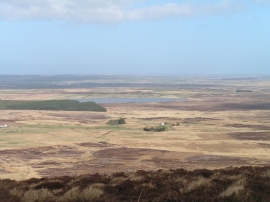 "Caithness".
Licensed under Creative Commons Attribution-Share Alike 3.0
via Wikimedia Commons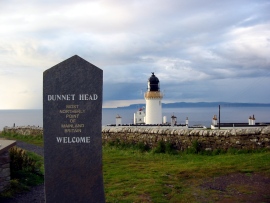 "Dunnet Head" by Original uploader was Asterion at en.wikipedia - Transfered from en.wikipedia.
Licensed under Creative Commons Attribution-Share Alike 2.5
via Wikimedia Commons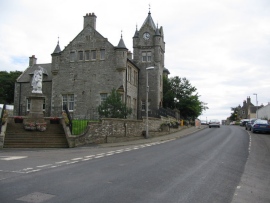 "Halkirk - geograph.org.uk - 243153" by Phil Williams - From geograph.org.uk.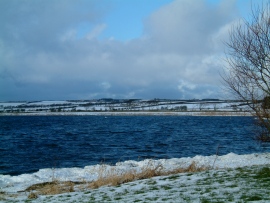 "Loch Watten".
Licensed under Public domain via Wikimedia Commons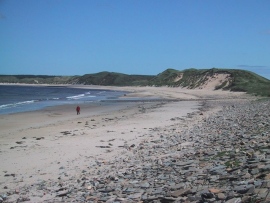 "Solitary Figure on the beach of Dunnet Bay - geograph.org.uk - 931368" by Sarah Charlesworth
From geograph.org.uk. Licensed under Creative Commons Attribution-Share Alike 2.0
via Wikimedia Commons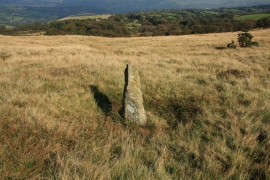 Guy Wareham
[CC-BY-SA-2.0], via Wikimedia Commons
The Caithness Coastline
Caithness is at Scotland's northern peak and mainly bounded by sea, except for one land border with Sutherland. The area is full of pre-historic remains including the Grey Cairns of Camster, the Stone Lud, the Hill O Many Stanes and the complex of sites around Lock Yarrows. There are also many remains of Norse castles along the coastline, which date back to the 10th century.
Caithness has so many beautiful beaches; among these include Sandwood Bay, Durness Beach and Achmelvich Beach. At Sandwood Bay you will find yourself on two kilometres of unspoilt sand, without any tacky seaside shops hawking tacky beach toys or postcards. Allegedly the nearest resident is a ghost haunting the cottage that lies atop a hill a short walk from the beach. To find the bay, it is a four kilometre walk through fields where sheep graze freely, and little lochs of water lie on the path. But thoroughly worth it for the breathtaking view once you arrive!
Durness Beach is slightly less of a 'hidden gem' as has been somewhat discovered by tourists. However, it is still a wonderful place and very clean. Picture miles and miles of white sand and little caves to explore, working up an appetite for a picnic lunch. The waves here are popular among surfers, and the tranquil noise of the waves crashing is popular among everyone else! Achmelvich Beach is another white sand, crystal clear turquoise water beach with stunning views. Follow the beach further along from the car park for a quieter spot, and truly experience the beauty and peace of the Scottish highlands.
A great way to see the highlights of the highlands is to drive the Drumbeg Loop. A drive best taken at a slow pace, due to both the single track winding roads but also so you can take in as much of the scenery as possible. With an abundance of stopping places, with views over Clachtoll, Quinag and Eddrachillis Bay, it is well worth the trip.
Handa Island Wildlife Reserve is home to more than 100,000 seabirds in the summer months. Mainly comprising guillemot, razorbill and Great Skua, there are also a sprinkling of puffins and Arctic Skua to be seen. The island is also a great viewing point for dolphin, seal and whale watching. The island is very much geared towards the animals; as a result there are only a few facilities for visitors including a small shop, shelter and composting toilet. The island can be reached by ferry boat from Tarbet.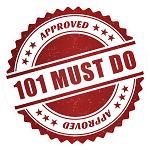 101 Must-Do' ways to live your regional connection.
Our 101 team have been working with local tourism, business, community and Council initiatives to bring you some of the best ways for you to live your connection to Caithness.
Community