Shetland Island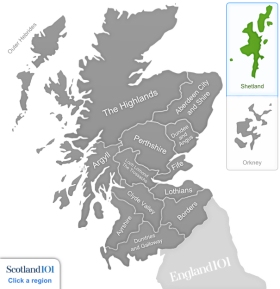 Norwegian king annexed Shetland in 875. Then by 1471, the Northern Isles that includes the Shetland was transferred to the sovereignty of Scotland which was confirmed by the Parliament of Scotland by 1472. Smallpox afflicted its islands during 1700 until the vaccine helped to recover the population.
Landscape and Climate
Shetland measures around 170 kilometers on the northern part of mainland Scotland. It covers over 1, 468 square kilometers of the area with coastline and at most 100 islands. Of these islands, only 16 are inhabited including the Yell, Unst, and Fetlar. Faults and axes with unusual metamorphic rocks dominate the area. Also, there are over 23, 210 inhabitants in the island.
The temperature of Shetland ranges into its temperate and subpolar properties that bring moderate winters and summers. The temperature can be as high as + 7 degrees Celsius to as high as 18 degrees Celsius. The northern sky appears at times and some summer nights are filled with sunlight.
Economy
Agriculture, fishing, aquaculture, and petroleum industry dominates the economy of Shetlands. The central of which is fishing that catches over 75, 767 tons of fishes annually. Some important fishes include the herring, monkfish, and shellfish. Wool Harvest also makes this island accessible, including crops such as oats or barley that can be affected by harsh environment.
The Shetland also caters the Sullom Voe, one of the largest terminals in Europe for oil and gas. These have been helpful in increasing public sectors such as social welfare, sports, art, and even art. The oil revenues help to find Shetland Charitable Trust carrying over hundred million sterling pounds. Efforts for a renewable source of energy also includes the wind power to create wind hydrogen system at significant cost to provide an enormous impact on energy.
Some summer nights are never dark, and it fascinates tourists. This area also serves as one of the favorite cruising destinations in the world. It offers a glimpse of fantastic natural reserves, from flora and fauna of the Shetland. There are grazing sheep and diverse plant species such as moss, Spring quill, and Scots lovage. The unique animals such as the black-browed albatross, snowy owls, and snow goose help to showcase the rich wildlife of Shetland.  There are also numerous attractions from the St. Margaret and the Sacred Heart in Lerwick, or the Scottish Episcopal Church that highlights different religion in the islands. The preserved ruins of the wheelhouse also showcase the most remarkable archaeological sites of the British Isles.