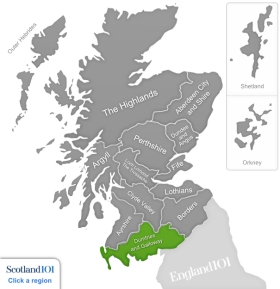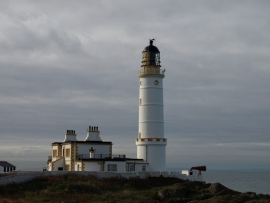 "Corsewall Hotel, The Rhins - geograph.org.uk - 673778" by wfmillar - From this image at geograph.org.uk; transferred by User:Kurpfalzbilder.de using geograph_org2commons.
Licensed under Creative Commons Attribution-Share Alike 2.0
via Wikimedia Commons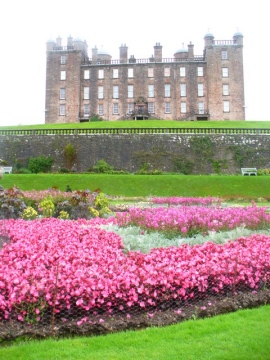 "Drumlanrig, South Terrace Garden - geograph.org.uk - 1474694" by Colin Smith - From geograph.org.uk.
Licensed under Creative Commons Attribution-Share Alike 2.0
via Wikimedia Commons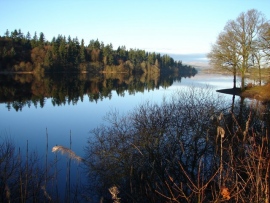 "Glenlaggan - Loch Ken - geograph.org.uk - 670852" by Chris Newman - From geograph.org.uk.
Licensed under Creative Commons Attribution-Share Alike 2.0
via Wikimedia Commons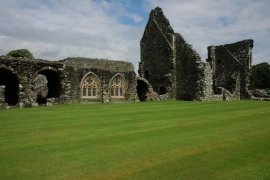 "Glenluce Abbey - geograph.org.uk - 919527" by Philip Halling - From geograph.org.uk.
Licensed under Creative Commons Attribution-Share Alike 2.0
via Wikimedia Commons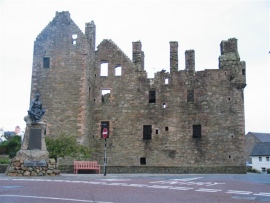 Johnny Durnan
[CC-BY-SA-2.0], via Wikimedia Commons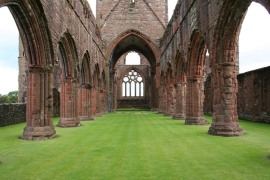 By ISeneca at en.wikipedia
[Public domain], from Wikimedia Commons
Be Inspired By Dumfries and Galloway
The Scottish region of Dumfries and Galloway is well known for its artists and writers, probably inspired by the scenic landscapes. It is a quintessential Scottish area, rich in history, heritage, castles, farms and gardens.
One of the best castles in the region is Caerlaverock Castle. It is described as the 'epitome of the medieval fortress', and features a moat, twin-towered gatehouse and imposing battlements. It is very close to the border between Scotland and England and so has seen its fair share of conflict of the years. The Castle now showcases a siege warfare exhibition, a nature trail, a children's trail and an adventure park.
Mabie Farm Park is a must visit if you have children. You don't find many farms like this outside the UK, and they are a huge treat for the kids. Even though they are obviously aimed at the young, people of all ages will enjoy the quad bike train ride, go karts, donkey rides, bouncy castle, slides, trampolines, sandpit and swings into stacks of straw; oh and of course visiting the farm animals! There are also plenty of grassy areas to enjoy a picnic.
The Famous Blacksmith Shop is a quaint little outlet mall, so picturesque it is actually the setting of many weddings. It comprises lots of little shops and cafes selling Scottish fare, including of course, haggis. There is entertainment including a maze, a traditional Scottish piper and a museum dedicated to the history of Gretna Green, accessed through the 'Lucky Arch'. Here you can also participate in a hand fasting ceremony.
The main attraction at the Dumfries Museum is the camera obsura, though to make the most of it, it is best to visit on a non-rainy day. It gives views of Dumfries as if you were a bird flying over the city. The exhibits are displayed in an old converted windmill, with plenty of staff on hand to answer questions or provide further information.
Threave House and Garden, just west of Castle Douglas, is a beautiful place to head for a day out. There is plenty to do here including a train exhibition, spotting newts in the pond and admiring the artwork and sculptures dotted around the property. There are lots of walks to take as well, including a bat trail. And yes even in the middle of the day you might spot one! If bird watching is more your speed, there are Greater Spotted Woodpeckers and Ospreys in the area. Another exquisite garden in the region is the Glenwhan Gardens.