Our in-person family gatherings
Ireland's President Higgins family message
Our TEDx talk about family gatherings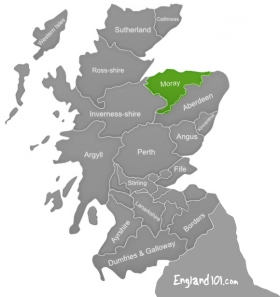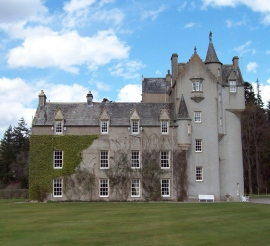 "Ballindaloch Castle" by RedSonje - Own work.
Licensed under Creative Commons Attribution-Share Alike 3.0
via Wikimedia Commons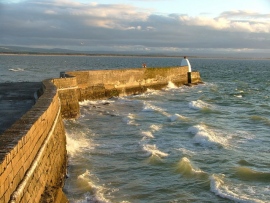 "Burghead pier" by Damon Hall - From geograph.org.uk.
Licensed under Creative Commons Attribution-Share Alike 2.0
via Wikimedia Commons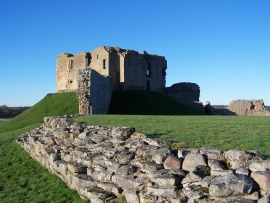 "Duffus Castle" by Original uploader was Billreid at en.wikipedia - Transferred from en.wikipedia.
Licensed under Creative Commons Attribution-Share Alike 3.0
via Wikimedia Commons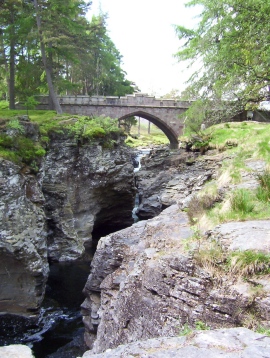 Linn_O'_Dee By Mercuryman at en.wikipedia
(Originally from en.wikipedia.) [Public domain], from Wikimedia Commons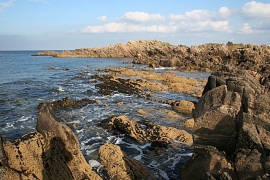 "Logie Head - geograph.org.uk - 967143" by Anne Burgess - From geograph.org.uk.
Licensed under Creative Commons Attribution-Share Alike 2.0
via Wikimedia Commons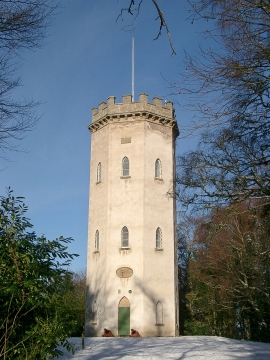 Nelson's Tower, Cluny Hill, Forres - geograph.org.uk - 1720070 - nairnbairn
[CC-BY-SA-2.0]
via Wikimedia Commons
Moray: Railways, Whisky and Wool
Like most places in Scotland, Moray offers a host of historic castles and ruins for visitors to peruse, as well as beautiful countryside and beaches. However, it also boasts a very unique railway line, which chugs through parts of the country otherwise hidden from the public, plenty of whisky distilleries and the oldest continually working woolen mill in Scotland.
You don't have to be a train enthusiast to enjoy The Whisky Line Keith and Dufftown Railway. Run by volunteers, the railway takes you through a scenic part of the country from Keith to Dufftown, that you cannot access by car. Of course it's not just any old train ride. Freshly baked scones are served with tea while one of the volunteers provides a running commentary of the history of the line and surrounding areas. Though the train doesn't stop at any distilleries on the way, once you reach Dufftown you can walk to the Glenfiddich distillery to learn about the production of this famous whiskey as well as sampling the liquor, after all, you won't be driving home! As the train pulls back into Keith, it blasts its horn and the kids are all given a little certificate. Another option for whisky sampling is the Strathisia distillery in Keith.
The ruins of Elgin Cathedral are easily accessible right in the centre of town. The grounds are immaculately maintained, while the ruins themselves are both a historian and photographers' dream. The staff possesses a wealth of knowledge in regards to the site's history if you thirst for additional information. The ruins retain enough of their original shape to give you a feel for what it must have looked like in its entirety, and the open and airy qualities give the place a peaceful atmosphere. The gravestones date back to the 17th century and are beautifully carved and intricately inscribed.
When you think of Scotland, whisky, castles, ancient battles and stunning countryside probably spring to mind. Don't forget though, some great fashion has come from Scotland! The 200 year tradition of making woven fabric can be uncovered in Spey Valley. The Knockando Woolmill will educate visitors about the impressive process that goes into making tweed cloth, including the use of their historic looms. Be warned that if you bring your wallet you might end up emptying it at the gift shop – the hand made tweed gifts are of exquisite quality. Not only can you buy regular items like scarves, shawls and bags but iPad covers and mugs.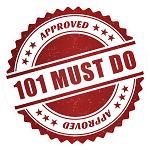 101 Must-Do' ways to live your regional connection.
Our 101 team have been working with local tourism, business, community and Council initiatives to bring you some of the best ways for you to live your connection to Moray.
Community