Our in-person family gatherings
Ireland's President Higgins family message
Our TEDx talk about family gatherings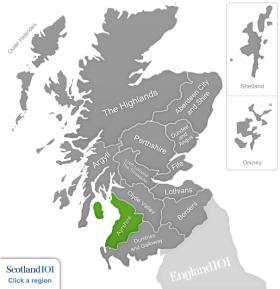 Situated in the south-west of Scotland, Ayrshire incorporates the nation's highlights in a compact space: think epic landscapes, ancient castles, plenty of history and of course, golf. Throw in some whisky and a few Outlander filming locations and you have all the ingredients for a fantastic trip.
Historic sites
Scotland's most famous poet, Robert Burns, was born in the village of Alloway. His notable works include Auld Lang Syne and Red, Red Rose, and he influenced the likes of J.D Salinger, Bob Dylan and John Steinbeck. Discover more about his life at the Robert Burns Birthplace Museum.
Robert Burns Birthplace Museum

Credit: Visit Scotland, Kenny Lam

Burns Cottage

Credit: Visit Scotland, Kenny Lam
Ayrshire's rolling moors and sweeping coastline are studded with restored castles and ancient ruins – and clifftop Culzean Castle & Country Park is the region's crowning glory. Kept in fabulous condition – in part due to a generous donation from a reclusive Vegas millionaire – the castle features a dramatic oval staircase and a vast collection of British military flintlock pistols, while the 260-hectare estate includes woodland, beaches and a deer park. You can even stay in the Eisenhower apartment on the top floor, which was gifted to the general after the Second World War.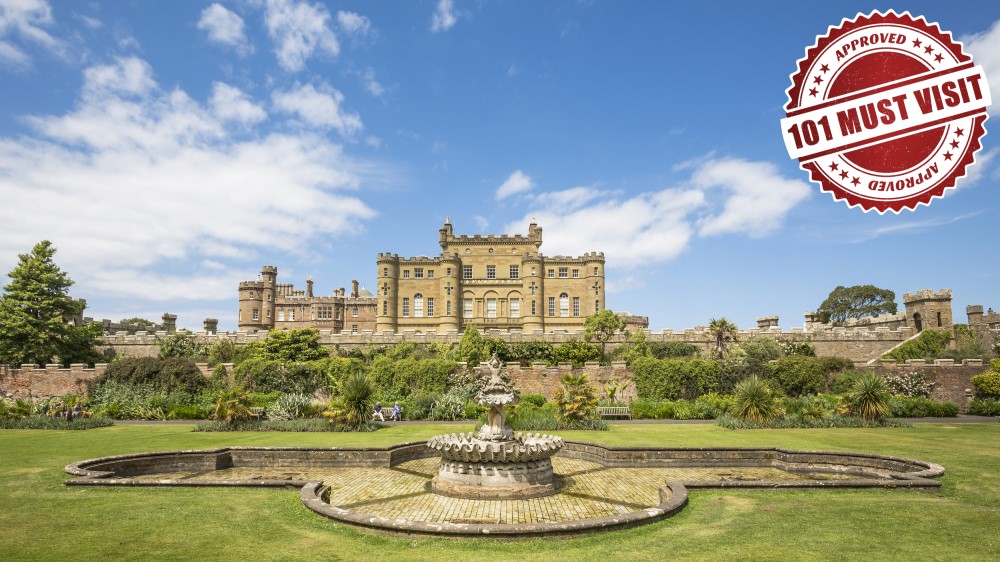 Culzean Castle
Credit: Visit Scotland, Kenny Lam
In Ayr you'll find St John's Tower, a preserved portion of a 12th-century church where Mary, Queen of Scots is said to have stayed the night in 1563. Further south, the ruins of 13th-century Crossraguel Abbey are surprisingly intact and create a dramatic silhouette.
Want more? Don't miss the ruins of Dundonald Castle, which were destroyed during the Wars of Independence, or Arran's recently renovated Brodick Castle. Alternatively, go to Dumfries House for the gorgeous interiors and impressive collection of Chippendale furniture, and stay for its stunning 2,000-acre estate comprising an arboretum, Chinese bridge, adventure park, restaurant and more.
Dundonald Castle
Credit: Visit Scotland, Paul Tomkins
Things to do
Think Scotland, think golf? With over 40 courses in Ayrshire and Arran alone, visitors are spoilt for choice in this region. Highlights include the historic Royal Troon; Turnberry, complete with castle ruins and a lighthouse built by the father and uncle of famed novelist Robert Louis Stevenson; Prestwick, the site of the original Open Championship; Western Gailes, which has welcomed legends such as Gene Sarazen and Bubba Watson; and Shiskine Links, a quirky coastal course on Arran with plenty of blind holes.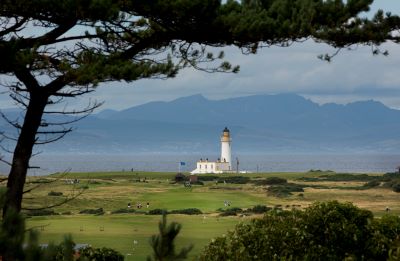 Turnberry Point Lighthouse
Credit: Visit Scotland, Paul Tomkins
Explore other elements of Scottish culture at the Scottish Maritime Museum in Irvine, or wander the halls of the Dick Institute, a museum and gallery showcasing natural history, contemporary artists and local life. Save time for the newly invigorated West Kilbride, Scotland's first craft town thanks to a community initiative, with galleries and artisan studios, plus crafting classes and events.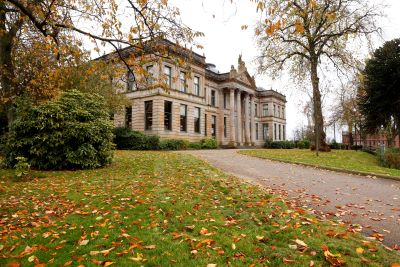 The Dick Institute
Credit: Visit Scotland, Paul Tomkins
Nature lovers can observe the stars from the Scottish Dark Sky Observatory, which sits within a Unesco biosphere, or take a boat to the Isle of Arran to ramble through scenic Glen Rosa or tackle Goat Fell, the island's highest point at 874m. Kayaking and rock climbing are popular activities here too.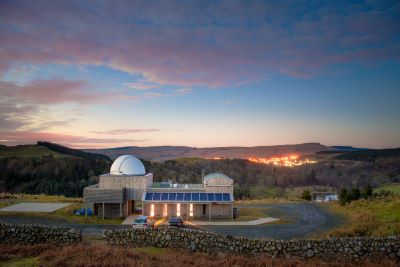 Dark Sky Observatory
Credit: Visit Scotland, Damian Shields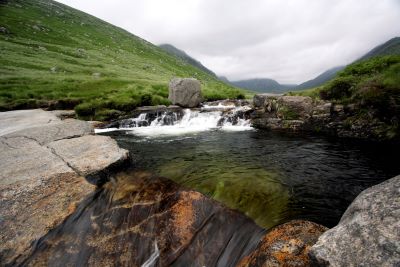 Glen Rosa
Credit: VisitScotland, Paul Tomkins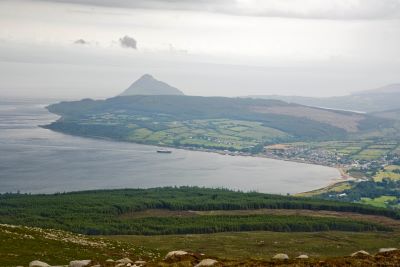 View to Brodick from Goat Fell
Credit: Visit Scotland, Paul Tomkins
Food and drink
Book a table at Braidwoods, Ayrshire's only Michelin-starred restaurant, for dishes such as west coast scallops or roast Ayrshire lamb; opt for tea, cake and local cheese at Dunlop Dairy; or try 'Scottish tapas' and seafood galore at Scott's. Those with a sweet tooth should save room for dessert at Woody's Ice-Cream Parlour.
Keen chefs can learn all about the full spectrum of Scottish cooking, from lobster bisque to deep-fried Mars Bars, at The Cook School in Kilmarnock. Here for the golf? Follow a few rounds with a pint, supper and sea views at Wildings Hotel and Restaurant, just a five-minute drive from the world-famous Turnberry Golf Resort.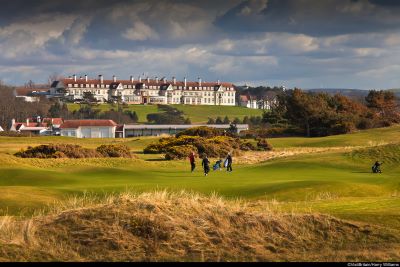 View over the sixteenth hole of the Turnberry Golf Course
Credit: Visit Britain, Harry William
On the Isle of Arran, tour Arran Distillery – the only remaining distillery on the island – taste a dram or two, or buy a souvenir bottle of some of Scotland's finest whisky.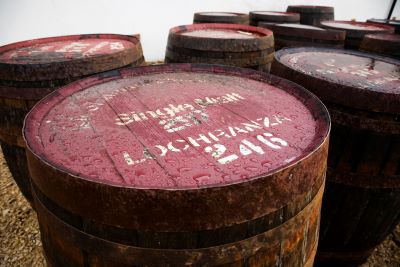 Whisky Barrels At The Isle Of Arran Distillery
Credit: Visit Scotland, Paul Tomkins
How much do you know about Ayrshire?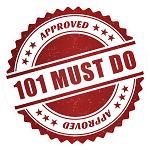 101 Must-Do' ways to live your regional connection.
Our 101 team have been working with local tourism, business, community and Council initiatives to bring you some of the best ways for you to live your connection to Ayrshire.
Community