Our in-person family gatherings
Ireland's President Higgins family message
Our TEDx talk about family gatherings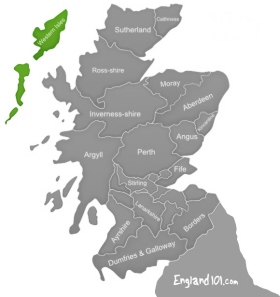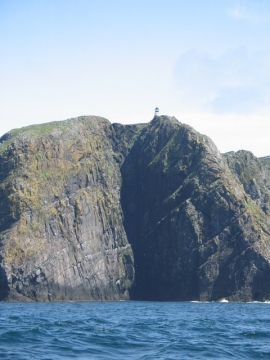 Barra_Head_Lighthouse_cliffs Tony Kinghorn
[CC-BY-SA-2.0]
via Wikimedia Commons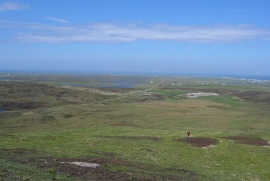 Benbecula Ruabhal View - Richard Webb
[CC-BY-SA-2.0]
via Wikimedia Commons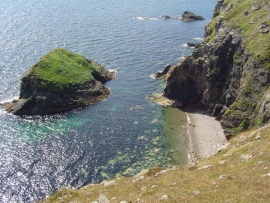 "Eilean Glas and Beach - geograph.org.uk - 213138" by Donald Lawson - From geograph.org.uk.
Licensed under Creative Commons Attribution-Share Alike 2.0
via Wikimedia Commons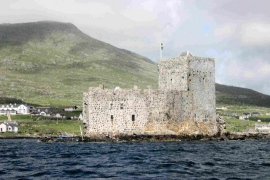 Kisimul Castle - Paul Store
[CC-BY-SA-2.0]
via Wikimedia Commons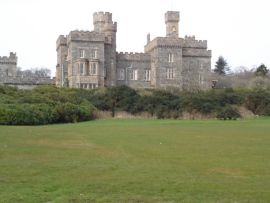 Lews Castle - Neilgravir at the English language Wikipedia
[GFDL or CC-BY-SA-3.0], from Wikimedia Commons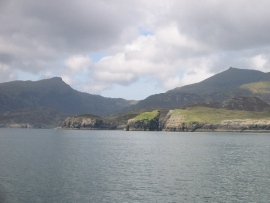 South Uist - Tony Kinghorn
[CC-BY-SA-2.0]
via Wikimedia Commons
Clans, Wars and Scotland's Stonehenge
The Western Isles of Scotland offer plenty of gorgeous beaches, but who really visits Scotland to go to the beach? Here you will also find lots of local heritage to be discovered – an abundance of history regarding the Clans, wartime losses will really hit home at the Lewis War Memorial, and the Callanish Stones make for a truly interesting trip.
The Callanish Stones are standing stones erected by ancient inhabitants of Lewis during the Neolithic period. They are often referred to as 'Scotland's Stonehenge'. Among the many monuments on site, the Callanish 1 area is the most well known. The stones were first erected here in a circle; with a central stone measuring at five metres in height, encompassed by a circle of 13 stones. The stone in the centre of the circle marks the spot of a burial ground, which was excavated in the early 80s and human bones were found in a burial chamber. The oldest rocks on the grounds date back about 3,000 million years ago.
The burial site of the Clan MacLeods is another area of interest in the Western Isles. Hidden in the southern most end of Lewis, St Clement's Church was commissioned by Alastair Crotach MacLeod, who was the eighth Chief of the Clan MacLeod. His tomb is guarded by two crouching lions and is crowned with a lying effigy of himself dressed in full armour. There are also two other tombs, one of his son William whom was the ninth Chief, and of John MacLeod of Minginish (the 10th Chief). The other Clan graves lie in the churchyard. The church on its own is a beautiful piece of medieval architecture, and has survived a fire, being struck by lightening and being used as a cattle shed.
Lewis War Memorial is located on the highest point on the Isle of Lewis. The 85 feet tall tower was completed in 1924 using only public donations, to honour those who fought in World War I. It commemorates the 1,151 men who died in battle – every second man from Lewis enlisted and every sixth man died. The first soldier from Lewis to die was Saddler Philip MacLeod (Royal Field Artillery), in August 1914. The interior of the tower is divided into four chambers, dedicated to the four parishes of Lewis, and are filled with bronze plaques with the name of every man lost.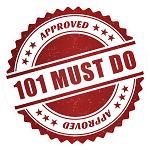 101 Must-Do' ways to live your regional connection.
Our 101 team have been working with local tourism, business, community and Council initiatives to bring you some of the best ways for you to live your connection to Western-isles.
Community