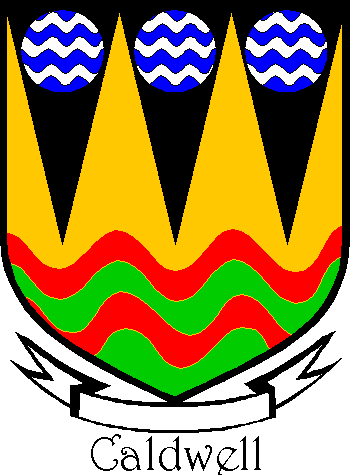 Get this crest printed on...
Caldwell Family History
This interesting surname is of Anglo-Saxon origin, and is a locational name from any one of the places called Caldwell in North Yorkshire and Warwickshire, Cauldwell in Bedfordshire, Derbyshire and Nottinghamshire, and other places named with the same elements such as Chadwell and Chardwell. The place in Yorkshire is recorded as "Caldeuuella" in the Domesday Book of 1086, and shares with all the other places mentioned the same meaning and derivation, which is from the Olde English pre 7th Century "cald", "ceald", cold, with "well", "wella" a spring, stream or well; hence "cold stream". The surname is also found in Scotland, where it appears in the late 12th Century (see below)...