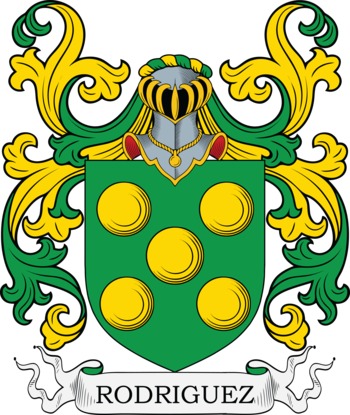 Get this crest printed on...
RODRIGUEZ Family History
This is an ancient and noble surname recorded in many forms. These include Roderick (English), Rodiger (German), Rodriguez (Spanish), and Rodrigues (Portugese), as examples of popular surnames. There are apparently two quite separate origins, although with curious similarities which suggest a possible common source in pre-history. The first is from the ancient Gaelic-Breton compound "Rhyd-derch" which translates as "famous chief", a meaning which no doubt contributed to its early popularity. In the Middle Ages a secondary meaning was "the red haired one", although this in itself may also have harked back to the original meaning.