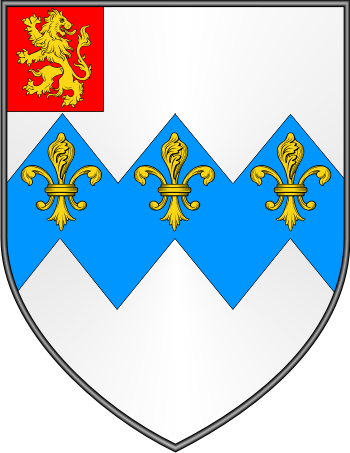 Get this crest printed on...
PATTERSON Family History
This distinguished surname, with several entries in the "Dictionary of National Biography", and having no less than ten Coats of Arms, is one of the most popular of Scottish surnames, and is a patronymic form of the male given name Pat(t) or Pate, itself a short form of Patrick. Patrick derives ultimately from the Latin "Patricius", patrician, or "son of a noble father", that is, a member of the patrician class, the Roman hereditary aristocracy. Patrick has been chiefly used in Ireland and Scotland, but was widespread in the North of England from the 12th Century, giving rise to a number of surnames including: Patrickson, Pate(s), Paty, Paton, Patten, Patti(n)son and Pat(t)erson...