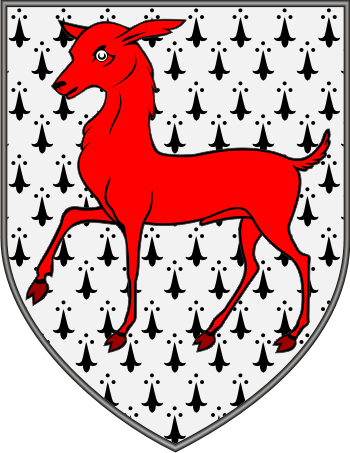 Get this crest printed on...
MCCOOL Family History
Recorded in several forms including McCole, McCool, McIlhoyle, and the dialectal misspelling of McCold, as well as in Ireland - Cole, Coll, Cool, Coole and Coyle, this interesting and confusing surname, can be either Irish or Scottish. It derives from the ancient Mac giolla Chomhghaill meaning 'The son of the follower of St. Comhghall', a saint of 7th century origins, the meaning of whose name is uncertain. The surname is generally regarded in Ireland as being from County Donegal, although as Coyle it is better known in Roscommon. Indeed taking the country as a whole the most populous version is Coyle, followed someway back by McCool, Cole and McCole, with the others very distant...