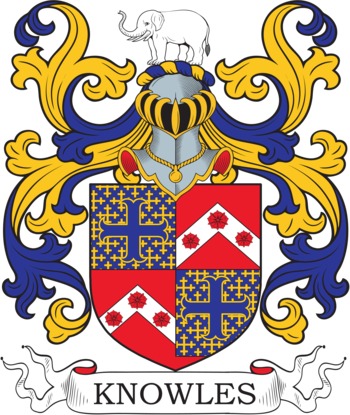 Get this crest printed on...
KNOWLES Family History
Recorded in several forms as shown in the recordings below, this ancient and very English name is either topographical or just possibly a nickname. Taking the former, it derives from the pre 7th century word "cnoll", or the Middle English "knol", both meaning a hill top, and hence describing a person who lived at such a place. Topographical surnames were among the earliest created, since both natural and man-made features in the landscape provided obvious and convenient distinguishing names in the small communities of the Middle Ages.