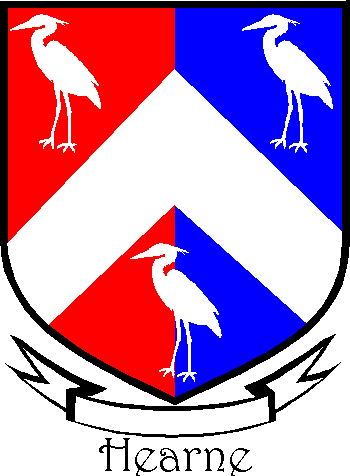 Get this crest printed on...
HEARNE Family History
This interesting English name is topographical for someone residing in a nook or corner of land, or a bend in a river, from the Old English 'hyrne' and Middle English 'herne'. 'Lurking in hernes, and in lanes blinde'. Chaucer Herne in Kent and Hirn in Hampshire are examples of such descriptive placenames. As 'hern' is the Middle English for Heron, there is a possibility that the name was used as a nickname for a person resembling in some way the bird. The dialectal variants of this name include Hearne, Hurn, Hurne, Hern, Herne, Heron. On December 6th 1579, Alice, daughter of Edward Hearne, was christened at St...