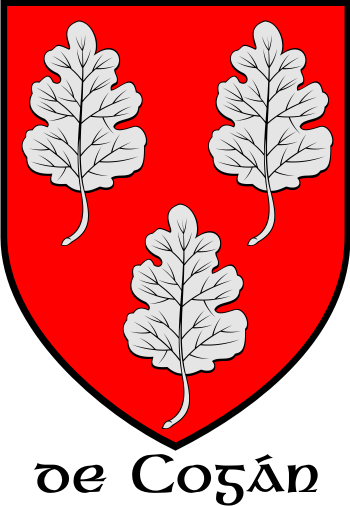 Get this crest printed on...
GOGGIN Family History
This interesting surname is either a locational name from a parish near Cardiff, which may have been named with a W word meaning "bowl", "depression", or, it may be an Anglicized form of the Gaelic Mac Cogadhain, "son of Cogadhan", a diminutive from a reduced form of the personal name Cuchogaidh "Hound of War". The surname dates back to the late 13th Century, (see below). Further recordings include Hervens Goging (1273), "The Subsidy Rolls of Cambridgeshire". Variations in the idiom of the spelling include Coggan, Goghin, Coggin, Coggins, Gogan, Goggin, etc..One Henry Goghin married Faither Sutton on January 16th 1620 at St...