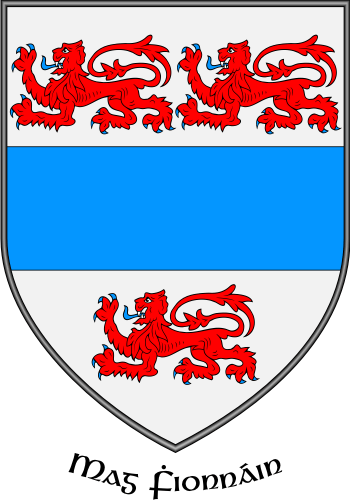 Get this crest printed on...
GANNON Family History
This is an ancient Irish surname, recorded in the spellings of O'Gannon, MacGannon, Gannan, Gannon, and possibly Ganning, Goning, and Gonning, although these spellings may be of Anglo-Saxon origins. The derivation is from the Gaelic "Mag Fhionnain", probably translating as "The descendant of the fair one", perhaps a reference to a Norseman or Dane in the 9th and 10th centuries when much of Ireland was a Viking kingdom. What is known is that from the 14th century the seat of the clan was the town of Erris, in County Mayo, and it is claimed that even in the 20th century more nameholders are to be found in that area, than anywhere else...