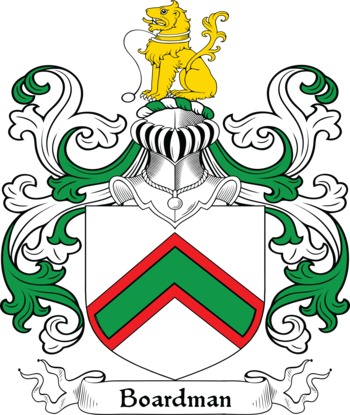 Get this crest printed on...
BOARDMAN Family History
This medieval surname has three suggested origins. The first being an occupational name for a maker of boards and tables, and deriving from the Olde English pre 7th Century 'bord', a plank of wood. The second origin probably derives from the Olde French 'bordier', and describes one who lives in a tenanted cottage, although to confuse the origin this may also be a cottage built of 'boards'. The third is pure theory, and may be a derivation of the French 'bourdeour', a jester or buffoon! The suffix 'man(n)' is essentially Anglo-Saxon, and probably a form of endearment.